About us
N&G Mechanical Repairs has been in operation since 1992 where we started at our Blake St, Kogarah shop, we have been operating for over 20 years and building a strong customer network and reputation in the community.
We built our reputation on mechanical excellence, the right professional advice and very competitive and fair pricing.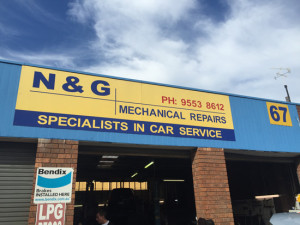 Our customers keep recommending us even as after our move to the new location at Forest Rd, Hurstville.
We service and repair a wide range of cars and trucks as well as all engine types
Our team of mechanics have many years of experience and specialise in servicing and support of European vehicles, both petrol and diesel.
We service a wide range of areas across Hurstville, Kogarah, Mortdale, Kingsgrove, Riverwood and all surrounding areas around Bankstown, Punchbowl and Lakemba.
If you are looking for a friendly local mechanic who has a strong focus on quality, customer service and affordable pricing, you can rely on the team at N&G mechanical repairs. We look forward to seeing you.